Image courtesy of stevecadman
This past May, Tim Kring launched Conspiracy for Good, and as the summer comes to a close, the events of the past few months are coming to a head for one final event this weekend in London. If you can make it to Bloomsbury Square Gardens in London on August 7, register to play now, and this article should get you up to speed with what you need to know to join in the adventure.
Conspiracy for Good can best be described as an amalgamation of an alternate reality game, a street theater show, and a social movement. Players have been charged with the task of bringing down Blackwell Briggs, an evil global security firm with a penchant for kidnapping and skullduggery. Players willing to risk attracting Blackwell Briggs' ire joined up with the Conspiracy for Good, an organization of socially-minded individuals committed to opposing the company's excess.
Using a series of free mobile games available at Nokia's Ovi Store, players were given the opportunity to hack into the Babbage 1.6.1 website to extract valuable pieces of intelligence, break into the Blackwell Briggs servers, and hack a series of CCTV cameras across London to help smuggle Nadirah, a key Conspiracy for Good member seeking to build a library for children in Zambia, into the city. The final mobile game lead to the next stage of Conspiracy for Good: a series of four live "Actions" occuring weekly in London. Participants at each Action are provided with a Nokia phone with pre-installed software to help complete the task.
This October, after the 2010 London Cross-Media Forum, Power to the Pixel will be holding The Pixel Market, a chance for producers to pitch transmedia projects to industry heavyweights and to compete for the £6,000 ARTE Pixel Pitch Prize. The application deadline is August 6, 2010, and extensive instructions are available at the Power to the Pixel site.
Taking place after the October 12 Cross-Media Forum this year, The Pixel Market is a brand new two-day showcase for cross-media projects and is supported by the Media Programme of the European Union, ARTE, and the BFI London Film Festival. On October 13, Power to the Pixel will hold The Pixel Pitch, a public event at BFT Southbank. At The Pixel Pitch, twenty qualifying international teams will present their projects to the public and to a roundtable jury of financiers, decision makers, and judges. Ten of these producer-led teams will qualify to present "in competition" for the £6,000 ARTE Pixel Pitch Prize.
UK runners will take to the streets in less than a week to compete with other runners across London in Nike's new interactive street game, Nike Grid. The urban game will launch on April 23, 2010 at 8pm and will last 24 hours. No more, no less.
Nike is no stranger to developing interactive programs for runners. In 2006, Nike and Apple teamed up to produce Nike+iPod, a sports kit that records data over the course of a walk or run and allows the user to upload that data to the Nike+ website. Unlike Nike+iPod, Nike Grid does not require runners to possess any items of technology to track their run. Instead, the game uses payphones across the city of London as check-in points before and after each run. All runners need to play are their fastest shoes and a free player's account with Nike Grid.
In order to play, runners must register at the Nike Grid website. Once registered, each runner receives a 4-digit game code that they will use to check in and out of each run at designated phone boxes. Maps will be available on the website to allow runners to prepare their routes and find the location of the phone boxes. Four maps have already been released: North, South, East, and West London. The Grid covers 40 postcodes, and runners can choose to run only in their own postcode, or they can steal others' postcodes to rack up points.
Rules for running the Grid are posted on the Nike Grid website: no walking; no buses; don't run through walls or walk on water; and don't even think about cheating! "The Grid will know," says a comment on the Facebook page, in response to one question asking how Nike can keep people from claiming points after riding bikes or taking the bus between pay phones. "If we reveal how we know, people will try to get around it. It is never foolproof, but we have ways of monitoring," states a follow-up comment.
A little birdie recently pointed me in the direction of a puzzle trail called Third Realm. The site has a labyrinth of puzzles and an apocalyptic countdown ending on November 2nd. The players' goal is to free the Yellow King with the help of a self-proclaimed "Prophet in the Wild" through his twitter account, thirdrealm. The Prophet has been dropping cryptic clues, and there is a possible London deaddrop that has yet to be investigated.
If you're in the mood to flex your puzzle solving muscles before the November 2nd apocalypse, head on over to the unfiction thread here.
Cross-Media will be king at this year's London Film Festival on October 14-16. For the third year in a row, Power to the Pixel will be holding a forum that will allow digital innovators to rub shoulders with fellow practitioners and get in touch with potential finance partners through workshops, the conference, and a think tank. Capping off the experience, up to ten cross-media projects worldwide will pitch their stories to an open forum of financiers, commissioners, tech companies, online portals, media companies, and conference attendees. This year is the first year that the best pitch will be awarded the Babelgum Pixel Pitch Prize of £6,000, to help turn your dream into a reality.
Last year, four cross-media producers participated in the Pixel Pitch in order to gauge interest in the program. Lance Weiler presented his upcoming transmedia project HIM, while Yomi Ayeni presented his multi-media murder mystery Breathe. Jamie King presented his fictional documentary DARK FIBRE, and Arin Crumley presented As the Dust Settles, a multi-perspective documentary filmed at Burning Man 2008.
Since "360° Commissioning" is becoming increasingly popular in Europe, the projects were well received. Jamie King noted that "Power to the Pixel was directly responsible for putting DARK FIBRE in front of investors to help make our project possible." Lance Weiler explained that the panel also provided a great opportunity to discuss ideas with other panelists. "That's what's great about Power to the Pixel. Not only does it help to make those connections, but you end up staying in touch with these people."
Applications for the Pixel Pitch are due by August 14th at 6pm BST. Power to the Pixel will provide 3 night's accommodation for successful applicants, and arrange for one-to-one meetings with potential financiers and partners. Submission guidelines and application forms are available at the Pixel Pitch website, and are open to cross-media stories spanning film, TV, online, mobile, and gaming platforms.
In addition to sponsoring the £6,000 prize for the best cross-media project, Babelgum will be making the sessions available on their website.
This coming Saturday, you can help fight cancer by screaming out compliments and pleasantries to crowds of complete strangers. That's right, Operation: Sleeper Cell, the ARG with a heart of gold, is organizing not one, not two, but THREE simultaneous games of Cruel 2 B Kind on Saturday, November 1st from 2PM-4:30PM in the following locations:
Southbank, London – 40 places
Piccadilly Gardens, Manchester – 40 places
City Center, Plymouth – 32 places
A nominal (minimum) entrance fee of £4 will be charged for each player, with all profits going to Cancer Research UK. Players must form teams of 2-4. Players need to be at least 16 years old to take part in this event. E.V.I.L. operatives will be conspicuously absent from this event in order to maximize the "loveliness-spreading" out in the field.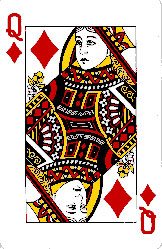 Cruel 2 B Kind was created by Jane McGonical and Ian Bogost as a game of benevolent assassination and public space reclamation. Players use a series of compliments to "assassinate" other players and make the day just a little bit better for the random passerby. Thus, holding a series of Cruel 2 B Kind games is a perfect fit for Operation Sleeper Cell developers Law 37. And with three consecutive games running across the UK, the winning teams might even have the chance to call up their cross-country compatriots to "congratulate" them.
Go to the Operation Sleeper Cell Events page to register for one of the games of Cruel 2 B Kind (C2BK) and donate lots of money to Cancer Research UK. Lots and lots of money. On a completely unrelated note, wasn't The Manchurian Candidate a great film?
Click Here to start playing Operation Sleeper Cell.
Click Here to join the discussion at Unfiction.