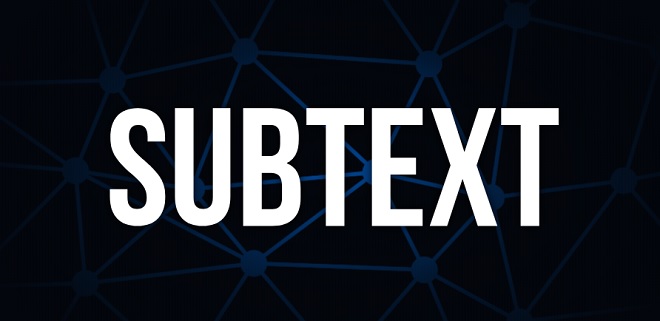 Jonathan is in trouble. After receiving a phone call warning that his apartment wasn't safe and needed to be evacuated, a guy in a black ski mask kidnapped him, and the next thing he knows, he finds himself locked up in an office building. There's a list of phone numbers there…and yours is one of them. Can you help him escape, and figure out why you were looped into this slightly menacing predicament? That's the open question of Subtext, an SMS-driven experience that comes off as equal parts alternate reality game and virtual escape room, with a healthy side of paranoia.
In Subtext, players take on the role of Jonathan's off-site support squad, serving as his virtual assistant in escapeology by completing tasks ranging from conducting research on fictional companies, solving light puzzles to help Jonathan navigate the building, and using social engineering to smooth the path. In terms of gameplay, Subtext is similar to its single player ARG counterpart The Black Watchmen, with the narrative guiding players through a string of linear challenges in service of a larger narrative. Where it differs is in its framing – by using chatbot functionalities to power Subtext, the hero of the story is the writing. While The Black Watchmen has a strong narrative focused on players joining up with a secret organization and climbing through the ranks by completing tasks, its strongest point is translating ARG style challenges into a single-player video game experience, with the narrative serving as an added bonus. And while mobile apps like Simulacra and Another Lost Phone place more of their focus on the narrative, those stories' framing focuses on the phone as found object, making gameplay feel like an exercise in digital archaeology. Subtext taskes advantage of the low fidelity nature of the text messages that form the backbone of the story to create a more active immersion, and the experience has numerous moments of clever writing that makes it all too easy for players to fall into the conceit that they're chatting with another honest to goodness person in need.
The full Subtext experience takes a few days to complete, but is designed to work around the player's life. Since Subtext's forward momentum is fueled by successful solves, inactivity allows players to put the game on pause at any time – and if players get stuck, continuing to text with Jonathan will often yield hints which range from helpful to practically essential on one or two of the more frustrating tasks. There are a few developer-imposed breaks in the narrative so it would be a difficult if not impossible game to competitively speedrun on the first pass, but that doesn't stop me from being curious about whether players are rushing through, or taking their time to savor the experience.
The full Subtext experience is sold as pay-what-you-want-as-long-as-you-want-to-pay-at-least-$6, although there is a free demo that will give you a 5-minute taste of the experience that has quickly become my favorite introductory example of alternate reality games in action. The delightfully creative challenge perfectly encapsulates what makes Subtext special, both in terms of writing and tone. And while none of the moments in the full experience exceed the rush of adrenaline at finishing the demo puzzle, there were one or two moments that were on par. Subtext asks players to imagine "what if the game was real", and it lives up to that promise – especially if you opt in for the full experience, which opens up the potential for phone calls or even physical mail to round things out. Those additions aren't necessary to the story, but they do contribute to the world-building, particularly when it comes to bringing closure to the story.
If you're interested in learning more about Subtext, play the demo. Even if you don't think you're interested in the full experience, play the demo: it's that good, and will help you decide whether the full game might be up your alley, at a negligible investment of time.