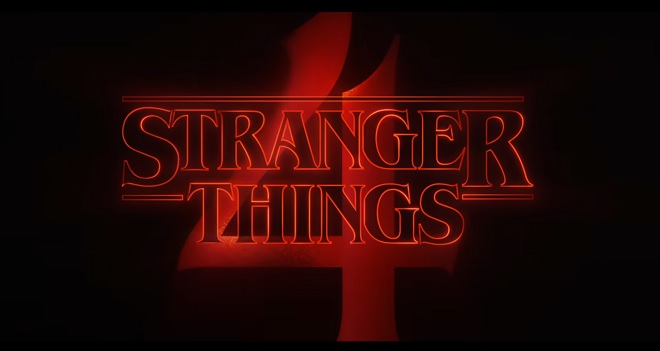 Author's Note: if you're looking for up-to-date answers to the weekly challenges, this Google Doc is providing updates on the solutions as new Lite Brite-based puzzles launch.
Stranger Things is returning for its fourth season on May 27th, bringing back one of Netflix's largest and longest running success stories – according to Netflix, fans have logged over a billion hours watching the series. So it shouldn't be too much of a surprise that Netflix is having a little fun with the leadup to launch through what they've cheekily dubbed an "interactive curiosity voyage" centered around the website I Am Hell' s Master, launching in earnest on April 29th.
Finding Hell's Master: Cracking Stranger Things' Hidden Trailer Puzzle
Last week, Netflix released the official trailer for Stranger Things 4, and fans quickly noticed that amidst a flurry of extra-dimensional lightning strikes, one particular frame at the 1:59 marker showed a particularly interesting image featuring colorful bursts of energy, labeled with four additional timestamps.
Taken individually, the images found at each of the timestamps was fairly sedate: an image of Billy Hargrove's grave, a Hellfire Club baseball tshirt, a government building in Lenora Hills, and a Dungeon Master's screen.
However, when those two images are superimposed, a message is revealed – I AM HELL'S MASTER is legible, if you read the characters in timestamp order. Fans put together the pieces relatively quickly, and patted themselves on the back for a job unearthing extra-dimensional easter eggs, well done.
That changed yesterday, when Netflix reposted a TikTok video from @woozzs breaking down the solve to their Instagram, with a teasing message:
the world is full of obvious things which nobody by any chance ever observes…

close but not close enough 🙃
After another round of investigations, fans put together the missing pieces and treated the solution as a URL, leading to the IAmHellsMaster.com website.
While finding the perfect frame from each timestamp might have lead to slight headaches, the construction of this puzzle was exceptionally satisfying, given Stranger Things' themes of overlapping layers of reality that most people blissfully ignore.
Continue reading