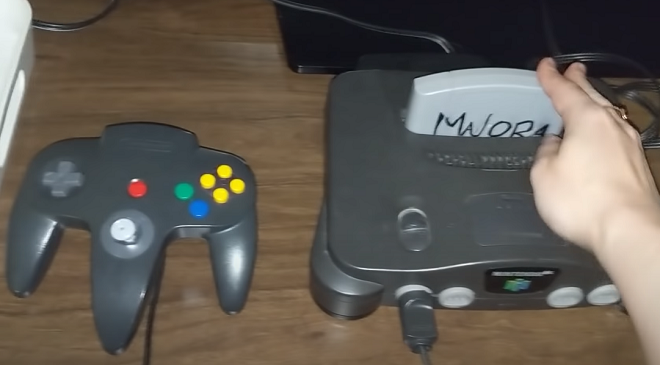 Ten years ago, a college student purchased a used copy of The Legend of Zelda: Majora's Mask from an old man at a garage sale. The blank cartridge had no label: just the word MAJORA written on it with a black permanent marker. Over the next few days, under the username Jadusable, the fate of this nameless college student unfolded through a series of posts to 4chan's /x/ board, the anonymous message board's home for all things paranormal.
The story of Jadusable's haunted Majora's Mask cartridge remains one of the most iconic examples of internet creepypasta stories, under the name BEN Drowned. One of the things that set BEN Drowned apart from its peers was its use of video game footage as evidence to support the first-person narrative of Jadusable's explorations of an increasingly cursed cartridge, culminating in a dramatic twist when followers opened the arc's conclusion contained within the downloadable file, TheTruth.rtf.
The Haunted Cartridge arc that concluded the initial creepypasta story was followed by The Moon Children arc, an alternate reality game that gave players direct control over the fates of a forum of cult members tangled up with the malevolent force behind the first arc. But that wasn't the end of BEN's story. For that, fans would have to wait almost a decade for series creator Alex Hall to bring the project back from the dead.
Continue reading