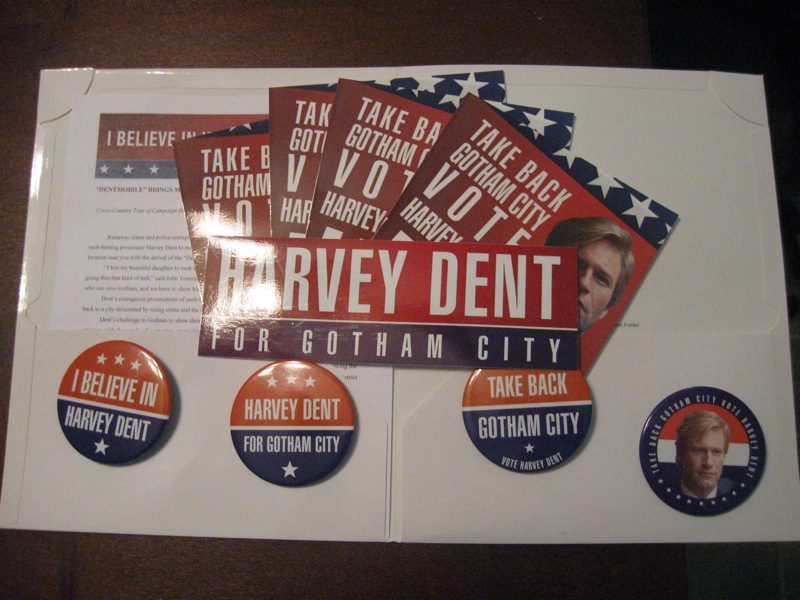 As most of you are undoubtedly aware, ARGFest-o-Con 2009 starts this Friday in Portland, Oregon, and those attending are in for an amazing time. With a Must Love Robots speed dating event, a stellar line-up of panel discussions and presentations on Saturday, and a keynote dinner featuring Jordan Weisman of Smith & Tinker, this year's event looks to be an entertaining and exciting event. Of course, you can get the latest information at the official conference web site, and we will have panel summaries and event news here starting next week.
One of the things that the public may not realize is that the costs involved in presenting and producing ARGFest-o-Con are high. I know from being part of the Directing Committee that it's more than just blood, sweat and tears being poured into the planning of this year's event. There would be no conference if not for the generous donations of so many (including the conference sponsors) and the hours of work put in by volunteers. Now, you have a chance to be an important contributor to ARGFest-o-Con and Unfiction by bidding on rare, valuable ARG swag! Tomorrow night, starting at 5:30 pm PT, ARGNet is hosting an auction that will take place live at the Courtyard by Marriott Portland City Center. The auction will involve those in attendance both at the hotel and in the #arg-netcast chat room on chat1.ustream.tv. The auction will be streamed live at live.argnetcast.com and is estimated to last just over an hour. You can see all of the items at the ARGFest-o-Con wiki, and if you are keen on a particular item or three, send in a pre-auction bid to [email protected].
All proceeds from the auction go directly to ARGFest-o-Con, so bid early and bid often. There are a lot of one-of-a-kind and rare items in the auction, and items left over after tomorrow's auction will go into a separate silent auction available only to ARGFest-o-Con attendees on Saturday. We hope to see many of our readers at live.argnetcast.com tomorrow night for this event!