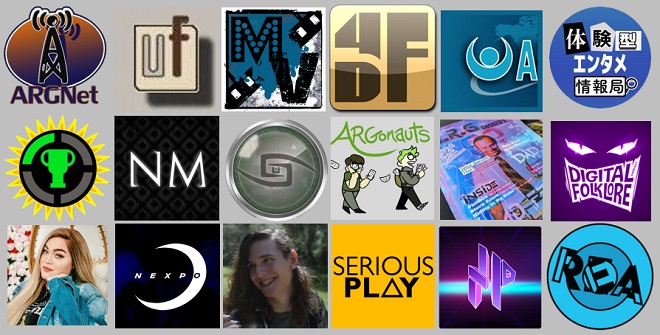 ARGNet has been publishing news about alternate reality games and the extended immersive space for over twenty years now. But at no point in that history was it the only outlet reporting on the space: websites dedicated to the space like MovieViral, Web Series Today, 4DFiction, Despoiler.org, WonderWeasels, and Unfiction.com's own blog were complemented by frequent coverage and updates from international outlets like Germany's ARG Reporter and Japan's (still running) ARG Information Bureau.
And after twenty years, it's past time to highlight some of the other places ARG coverage can be found.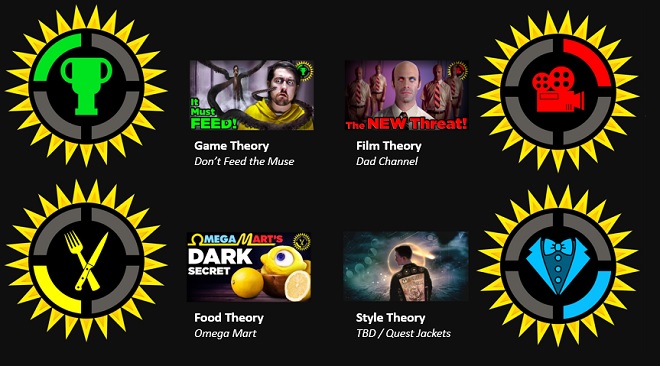 The Real MCU – MatPat's Cinematic Universe
Over the past fifteen years, Matthew Patrick has steadily grown his YouTube channel Game Theory into an entire ecosystem focused on ARG theories and lore breakdowns, adding Film Theory, Food Theory, and the newly created Style Theory to his coverage repertoire. While MatPat is probably best known for the dogged tenacity of consuming every piece of media ever created within the Five Nights at Freddy's franchise to assemble a comprehensive timeline of events for the game about creepy robot jumpscares, his network of channels have covered indie and blockbuster ARGs alike.
Game Theory, Film Theory, and Food Theory regularly integrate narrative summaries and explainer videos on ARGs, and while Style Theory hasn't gotten around to reporting on Edoc Laundry yet, MatPat has launched a series of limited edition "Quest Jackets", using fashion as a platform for puzzling in much the same way that Solve Our Shirts has done, literally weaving puzzles into the very fabric of its design. The original fantasy-themed Quest Jacket was released in April 2022, with a sci-fi themed sequel coming soon.
The Quest Jackets aren't MatPat's first time working on puzzle experiences: he served as host of Push, Nevada's spiritual successor reality television show The Runner in July 2016, and ran a multi-week puzzle hunt that sent groups of Theorist fans down a rabbit hole learning a custom cipher text, digging through past videos for clues, and even finding hidden messages in show merch.
Recommended Viewing: The provocatively titled Game Theory video Are Theories KILLING Video Games is a remarkably nuanced look at how creator-audience dynamics can shape the direction of stories, for better and for worse
Coverage From Eldritch Four-Eyed Cat Demon – Night Mind
Nick Nocturne's YouTube channel Night Mind was one of the earliest channels to carve out a niche focused primarily on ARG content, with a series of videos stitching together the narratives of web series within the Slenderman mythos like Marble Hornets and Everyman Hybrid. Embracing the camp vibes of classic horror hosts like Elvira and Svengoolie, Nick Nocturne delivers his deep analysis under the guise of an inter-dimensional four-eyed cat demon, although that extended lore rarely comes up in the coverage itself.
The channel largely sticks to the creepier side of the alternate reality gaming space, but has also extended into providing resources for community support: the Night Mind Index is a listing service that provides brief descriptions of ARGs that fans and creators can help update, Night Mind hosts an annual Candy Bowl event to serve as a short film festival for ARG projects, and even made a choose your own adventure style video series on how to go about making webseries-centric ARGs.
Nick has also found his way behind the curtain a few times. ARGNet previously covered his impromptu collaboration on the Jack Torrance ARG, but his signature bass tones can be heard on projects like OnlyCans, the ASMR thirst-trap of a rhythm game that hides more than a few dark mysteries of its own. Nick even turned his coverage of Mark Danielewski's already meta novel House of Leaves into a mind-bendingly meta multi-part book club, complete with a diorama recreation of the house in question.
Recommended Viewing: Night Mind's recent coverage of the Welcome Home ARG kicked off a flurry of interest in a story centered around beloved lost media children's puppet show of the same name.
Investigative Reporting From Across the Pond – Inside A Mind
Jamie Foster started the UK-based channel Inside A Mind shortly after Night Mind launched, providing coverage of some of the larger story-centric ARG experiences, gaining traction through a series of videos breaking down narrative-heavy experiences like the Cloverfield franchise and Don't Hug Me I'm Scared.
In recent years, that coverage has shifted towards deeply researched documentaries featuring interviews from creators and fans to hear about projects from people who experienced it firsthand. Jamie's video on Perplex City's Billion to One card helped kickstart renewed interest in the manhunt that resolved a 14-year long mystery culminating in an NHK documentary that let Perplex City fans hear Satoshi speak for the first time. Jamie expanded his coverage to the broader experiential storytelling space, with videos ranging from a heartfelt look into the Forrest Fenn treasure hunt and an interview with prolific author and True Buckaroo Chuck Tingle.
Inside A Mind has also expanded to Twitch streaming, frequently leveraging the channel's livestreams to collaboratively explore ARGs with his viewers in real time (when it's not Eurovision season). A number of longform discussions can also be found on The Original Podcast.
Recommended Viewing: Inside A Mind provides an introduction to the narrative of Meow Wolf's Las Vegas immersive experience OmegaMart in This Supermarket is Hiding Something
Beat-By-Beat Audio Walkthroughs – The ARGonauts Podcast
Marn Silverman and Andrew Sherman started the ARGonauts podcast in March 2019, offering exhaustively detailed overviews of past alternate reality games, with a twist. Marn combs through the digital archives players left behind from historical ARGs, and walks Andrew through the chronological events of past games.
The act of playing an alternate reality game is often compared to digital archaeology, and the ARGonauts podcast adds on a fascinating dynamic of showing players what their games would look like using only the digital records they left behind while playing. At the same time, this provides one of the best facsimiles of the player experience, as the multi-hour overviews don't just show the false starts and incorrect theories, they fully embrace them.
The pair created a whimsical comedy ARG Pepsi Navy Exposed for their listeners, before turning their podcast's archival attention on their own game for a subsequent episode. Even the charity streams from their podcast network Moonshot get pulled into their ARGish hijinks. For one particular event, they created a custom deck of physical Inscryption cards for a game of Twitch Plays Inscryption and mocked up a quick puzzle challenge to help unlock an advantage for the stream.
Recommended Listen: To celebrate crossing the 100 episode threshold, the ARGonauts podcast hosted an ARG-themed Um, ARGtually trivia episode that served as my trivia debut.
Creating a Modern Day Mythos – The Digital Folklore Podcast
Digital Folklore is a podcast about how internet culture is creating a new generation of folk tales and mythology that launched earlier this year. The first episode explored this subject tangentially by looking into the Slenderman mythos, while the third episode tackled the subject more overtly in an episode centered around the haunted cartridge creepypasta / ARG Ben Drowned, along with an interview with the creator of an ARG for the puzzle game Asemblance: Oversight.
Episodes alternate between "Lore" episodes focused on telling the stories about different corners of digital folklore, and "Folk" episodes that provide longer form interviews with the experts interviewed for the prior week's installment. The podcast might have its own ARG embedded into the experience, as well – listeners have picked up on a series of abnormalities ranging from hidden pages on the Digital Folklore website to a spectrographic image of Francis Bennington, a game developer on Twitter.
Recommended Listen: Episode 6 features an interview with Tara Clapper about the live action roleplaying space – among other roles, Tara was one of the GMs at the blockbuster Larp Dragon Thrones, which ARGNet previously covered.
An ARG Magazine For Creators, By Creators – ARG Digest
2023 started out strong with the first issue ARG Digest, a bimonthly magazine that features the indie ARG scene in full color, including everything from creator interviews, art showcases, sample puzzles, and teaser content for alternate reality games. The creative team includes Grant Reeds (who runs a YouTube channel covering ARGs), Austeria (creator of the Rhee's Rapture ARG), and Lili Ardat (creator of the Relived Eternally ARG).
PDF downloads of the magazine are available for free on the ARG Digest website, but also retail on Amazon in print and Kindle editions, for a fee.
Recommended Reading: The first issue of ARG Digest starts off with an introduction to the Stockroach ARG, revolving around the comedic antics of an aspiring personal finance influencer who wants to hide the fact that he's secretly a high school boy named Jeremy, before showcasing the series' art.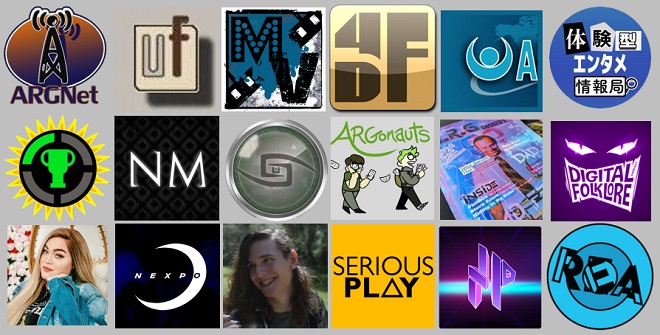 Honorable Mentions – An Ever-Growing List of Places to Discover ARGs
YouTube remains one of the more active platforms for ARG reviews and discovery. Loey Lane is another creator with a strong focus on the creepier side of ARGs, with a particular focus on the TikTok horror space. She also co-hosts Internet Urban Legends on Spotify with fellow horror fan Snitchery. Alex Hera has been creating longform documentaries covering the space, with a three hour long video exploring the history and evolution of analog horror, a close relative to alternate reality games that focuses on recreating the feel of defunct media formats. Nexpo has also toyed around with documentary length features on the subject through his narrative retelling of Ben Drowned, and is currently creating his own analog horror experience through the website Liminal Land. Twitch is also starting to become a serious contender in ARG coverage, with UWM's Serious Play initiative investigating a number of ARGs on their channel.
On the website front, one of ARGNet's closest counterparts is No Proscenium, which focuses on the immersive theater industry but frequently branches out into covering related spaces like ARGs and Larps for its article and podcast coverage. No Proscenium also maintains the Everything Immersive immersive events listing page. While Room Escape Artist is focused on the escape room community, the advent of narrative puzzle boxes makes the two spaces closer with every passing day. Their podcast, Reality Escape Pod, even features an interview with The Beast's lead designer, Elan Lee.
As comprehensive as this list might seem, it's only scratching the surface. Discord's server limits would likely make it impossible to join all of the many ARG-centric servers that have been created over the years. There are also a host of newsletters dedicated to the broader puzzle community. For example, subscribers to the Mystery League newsletter, for instance, might have learned that Sandor Weisz is currently running an ARG/puzzle hunt for Watsky's new album. Doctor Theron Sherman's Site-42 TikTok account may be focused on the SCP universe, but that made his channel the perfect host for a livestreamed playthrough of SCP: Signals, a hybrid immersive theater / Larp experience out in Los Angeles. And Chris Ramsay's magic / puzzle box YouTube channel served as the perfect jumping off platform for 42 Entertainment to reimagine their Why So Serious ARG in puzzle box form.
In short: this list will be out of date the moment it's posted, and may that "problem" only get worse with time.